According to authorities, a 4-year-old girl who had disappeared for 18 days straight in a rural section of Western Australia was discovered alive and healthy in a closed home. On the 16th of October, Cleo Smith vanished from her tent at camping near Carnarvon, prompting a major search. Detectives have taken custody of a 36-year-old guy and are questioning him.
After forensic clues, police blasted their entry into a property in Carnarvon within the early hours of the 3rd of November, Wednesday.
"They found little Cleo in one of the rooms," said WA Police Deputy Commissioner Col Blanch in a report.
One of the officials picked her up and questioned her, 'What's your name?"  She replied, "My name is Cleo."
Having made urgent appeals for her return, Cléo's parents have been reunited with her.
Ellie Smith, her mother, posted on Instagram, "Our family is whole again."
Commissioner Chris Dawson said Cleo was "smiling" and "as well as we could expect in the circumstances" when she was rescued, adding that she was getting medical help.
The individual in jail, according to authorities, has no relation to the Smith family. There have not been any charges filed.
Cleo was discovered around a 6-minute drive away from her family's house in Carnarvon, a town of roughly 5,000 people.
The following is a tweet from Australian Prime Minister Scott Morrison:
What wonderful, relieving news.

Cleo Smith has been found and is home safe and sound.

Our prayers answered.

Thank you to the many police officers involved in finding Cleo and supporting her family.

— Scott Morrison (@ScottMorrisonMP) November 2, 2021
"I think Australia is rejoicing," Commissioner Dawson said.
"To find a little girl – a vulnerable little girl – after 18 days. You know, people think the worst, but importantly hope was never lost," the commissioner added.
What Do We Know Till Now?
Cleo's family was camping in Quobba Blowholes on the very first night of the vacation until she mysteriously disappeared around 01:30 and 06:00 on the 16th of October.
The secluded location near Macleod, located approximately 900 kilometers (560 miles) north of Perth, is a popular tourist destination, which is famed for its windswept seaside vistas, sea caves, and lagoons.
Cleo was already sleeping close to her little sister's crib on an inflatable mattress. In the morning, her mother, who was sleeping in the tent's second chamber, woke up to realize her daughter is gone and the tent entrance was open.
This sparked suspicions of kidnapping, according to police. Cleo wouldn't have left the tent by herself, according to Ms. Smith.
A squad of 100 police from the state capital, Perth, was sent to assist in the huge air, land, and marine search. To sweep sparsely inhabited regions, reconnaissance aircraft were deployed.
For information on her location, authorities announced a reward of A$1 million ($750,000; £540,000).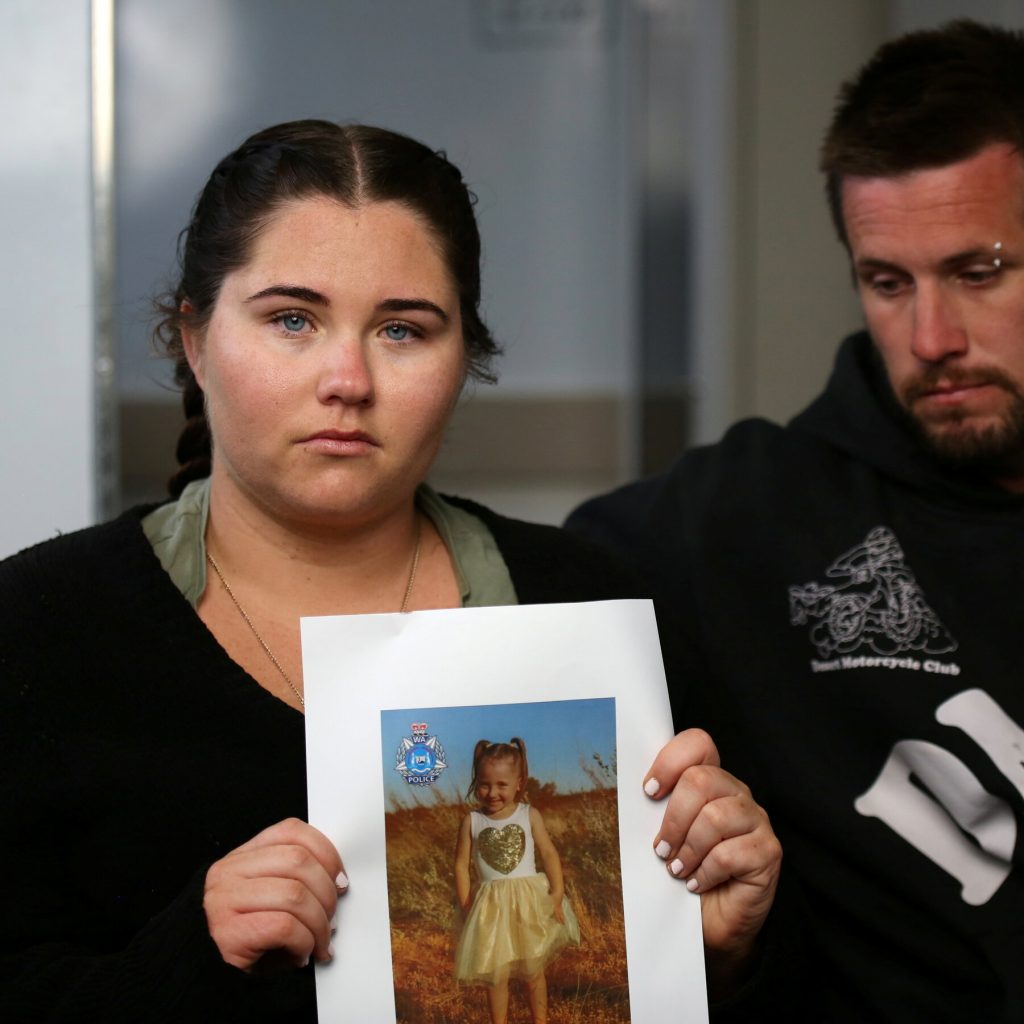 The case garnered worldwide interest, and bounty hunters are said to have traveled to the area when the $100,000 prize was posted.
Deputy Commissioner Blanch stated they combed through large numbers of pieces of data in search of a "needle in a haystack."
He revealed to Network Seven that "late last night they found the needle that led them to that address and rescued Cleo."
Police stated it had something to do with a car, but didn't specify.
According to ABC News, a male who resided at the property was recently seen purchasing diapers by a neighbor.
The neighbor was cited as stating, "We didn't click who… he was buying them for."
The word that Cleo had been discovered brought a sigh of comfort to the locals.
"We've been filled with anxiety and concern for 18 days," Carnarvon Shire president Eddie Smith told 2GB radio in Australia.
It was "incredible to see seasoned detectives openly crying with relief," Deputy Commissioner Blanch told 6PR radio.
The reward was not expected to be claimed, according to the police. It's quite relieving that the little girl was found in good condition.