Adele has unveiled the tracklist for the forthcoming new album '30'. The vocalist unveiled her fourth studio album '30' the previous month after unveiling the first-ever track, 'Easy On Me' which was her first new track in 5 years. The new LP is expected to appear on the 19th of November.
Adele's '30' Tracklist
Adele lately made a fantastic revelation for all her fans disclosing that the preorder of her latest album has started and announced the tracklist of '30'.
Take a peek at the whole 30 tracklists below:
 Strangers by Nature
 Easy on Me
 My Little Love
 Cry Your Heart Out
 Oh My God
 Can I Get It
 I Drink Wine
 All Night Parking (Interlude) (with Erroll Garner)
 Woman Like Me
 Hold On
 To Be Loved
 Love Is a Game
 Wild Wild West (Bonus Track)
 Can't Be Together (Bonus Track)
 Easy on Me (Bonus Track) (with Chris Stapleton)
On the 1st of November,  Adele had announced the tracklist for the album. The ordinary version of '30' will have 12 tracks, but a Target special edition would have an additional three songs.
One of which is a duet with Chris StapletonAdele went directly to Number One in the Singles chart the previous month when 'Easy On Me' picked up a record 217,300 chart sales on its very first week.
The biggest week one result since Ed Sheeran's 'Shape Of You', earning 226,800 back in the year 2017.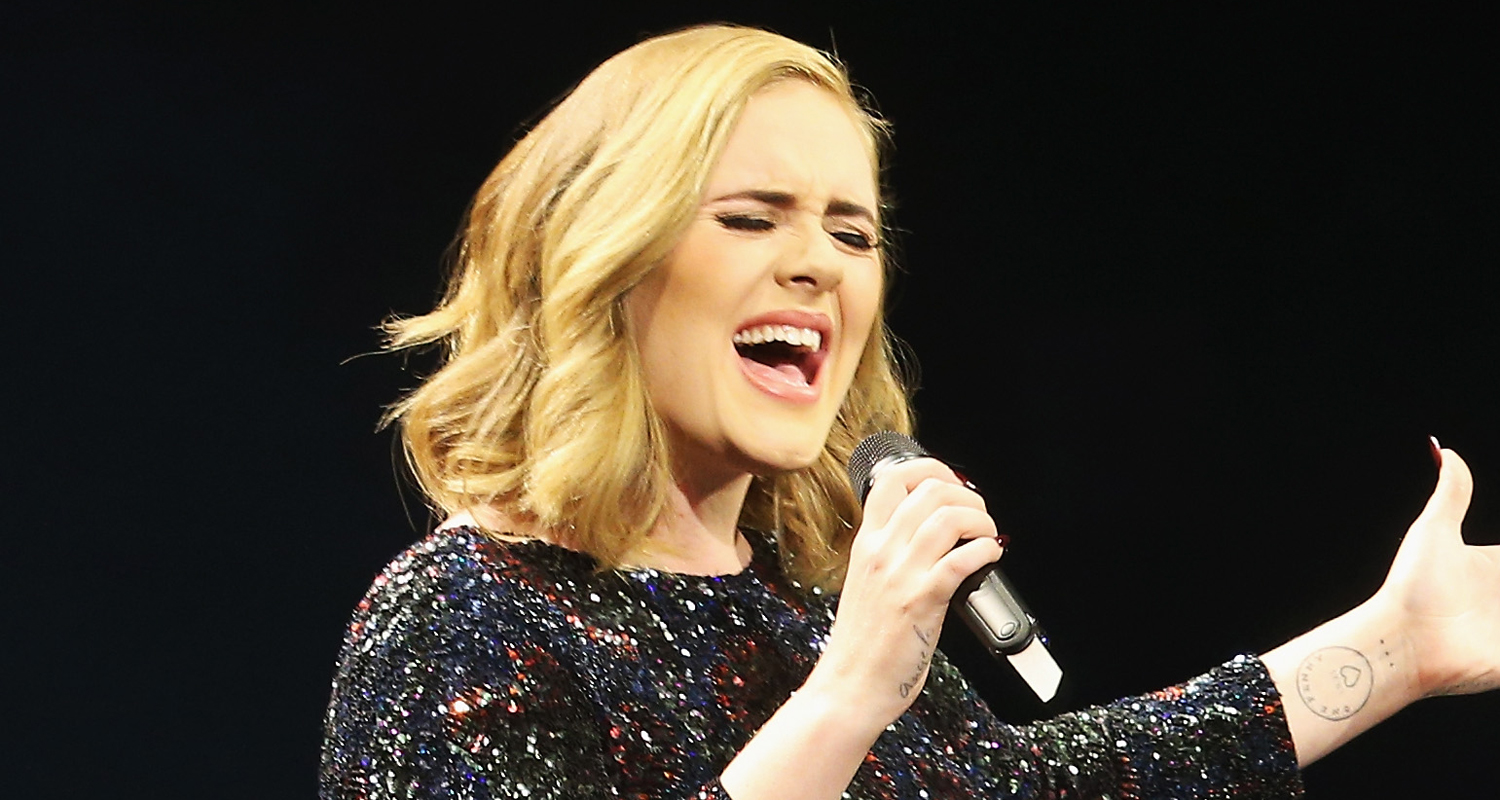 Adele also smashed another chart mark with the tune clocking over 24million streaming in the UK beating Ariana Grande's mark of 16.9 million set back in the year 2019 with the song, '7 Rings'.
'Easy On Me', her first song in five years, has scored the greatest week of download sales of 2021 thus far, at 23,500.
Describing 'Easy On Me', NME's Nick Levine wrote: "For now, though, Adele has returned with a reassuring slice of classic Adele balladry. This song will chime with anyone going through a quarter-life crisis, a mid-life crisis, or just a crisis of a hangover. And if you look to Adele's music to make you cry, you won't be disappointed."
Adele will perform two major gigs at London's Hyde Park which is going to take place next summer. Furthermore, Adele has disclosed that she possesses a mounted piece of Celine Dion's discarded chewing gum.
The artist, who unveils her fourth album '30' in the upcoming month, was questioned what her greatest "prized possession" was there during the newest episode of Vogue's '73 Questions' series.