Torrent downloads of movies, music, and other files were popular back in the day. When there was no such existence of online streaming sites, people tuned to downloading pirated copies of their favorite movies, music, TV series, etc.
However, most torrent websites shut down in recent times. This was mainly due to copyright issues. Due to the excessive illegal downloads of their creations, the authorities complained that they were losing out on a lot of money. Hence, most of these websites got taken down one by one. Nowadays, only a few exist, or their proxy sites are up on the World Wide Web.
Major companies are now streaming their works via online streaming sites like Netflix and Amazon Prime Videos. This is also fetching them a lot of money, which they would not get if their stuff was illegally downloaded.
YIFY was one such Torrent site.
Yify torrents where a website that is popular for the distribution of pirated and free movie downloads via BitTorrent.
All YIFY movies receive recognition for the high definition quality of the videos, which were available in very small file sizes. This facilitated many downloaders, as these files wouldn't take much time to download. They could get good results out of the minimum effort.
Yiftach Swery, in 2010 was the founder of YIFY. He was a student of computer science at the University of Waikato. He's a web developer and app developer from Auckland in New Zealand. His website gained a lot of popularity from 2011 – 2015 before getting shut down.
However, due to the shutting down of illegal torrent websites, MPAA took down the original YIFY website in 2015.
List of Recent
YIFY
Mirror Sites &
YIFY Proxy
Sites
YIFY first arrived in 2010 with its HD quality prints and releases. YIFY stream movies for free and has released movies under the YIFY brand before moving to its torrent website. The group has released over 6,000 movies to date.
YIFY continued gaining traffic, and by 2013 it was the most searched term in Kickass Torrents. It maintained this popularity through 2015 when once again, it was the most searched term in BitTorrent websites.
The site went down in October 2015, without any official word from the staff or those connected with it. It was later confirmed on October 30, 2015, that the YIFY website shut down permanently. According to resources, TorrentFreak has said that the YIFY website will never return. Also, no new YIFY movies releases will be on any torrent sites.
Owing to its shut down, a lot of  YIFY mirror sites and YIFY proxy sites came up.
7 YIFY proxy sites:
https://yts.unblocked.llc/
https://ytss.unblocked.si/
https://yts.unblocked.vet/
https://yts.pm/
https://yts.unblocked.vet/
https://ytss.unblocked.ms/
https://yts.unblocked.gdn/
7 YIFY mirror sites that exist today are:
https://yts.am/

http://www.yify-movies.net/

https://www4.yify.is/

https://yts.bypassed.wtf/

http://yify.live/

https://yifymovies.me/

http://yify.rocks/
7 Alternative Sites Like YIFY Movies Site
Many other movie sites exist today that are exactly like the YIFY site. You can use these websites to download and stream movies for free, just like YIFY. They also include similar content like YIFY.
Some of these websites, like YIFY that are streaming movies for free, are:
The Pirate Bay

:

The Pirate Bay is probably the most popular torrent website that still exists today. Other than YIFY movies, The Pirate Bay also has games, music, and TV shows.

RARBG

:

This YIFY Torrents alternative site offers TV shows from verified sources.

EZTV

:

EZTV is the best website for streaming different kinds of TV shows. It is just like watching  YIFY movies and TV shows.

Nyaa

:

Nyaa is a place for anime. They offer a diverse collection of anime, manga, video games, movies, etc. for weebs and otakus from all over the world. Most of the torrents are in Japanese but a little digging with unearth English versions as well.

TorLock

:

This torrent website is popular for its good collection of movies and a clean interface.

ruTracker: Although the site is in Russian, it offers you a wide range of media and sometimes really obscure ones too.

Torrentz2: This is a meta-search torrent engine. You can use it to avail of multiple torrent sites and find the best ones available.
Ways To Access Alternate YIFY Websites Securely
Torrents have become associated with illegal downloading in recent times. If you get caught ading something off of torrent websites, you may get prosecuted for copyright infringement. However, there are lots of safe ways to securely download movies and other media from torrent websites.
One such way is using a VPN. A VPN hides your IP address and disguises the fact that you are using torrents from your ISP. You have to install a VPN software on your device that you are using to download torrents. This will encrypt all the data that you are sending on the internet before leaving your device. The encrypted data is now sent to some other server in the world where it gets decrypted and sent back to its original location. It is now impossible for your ISP to recognize what sites you are visiting or what content you are downloading.
Using a VPN is the safest way to access these alternate torrent sites. If you are using illegal torrent websites, it is a must for you to use a VPN.  This will save you from dire legal consequences.
List of 4 VPNs
Name
Features
Check Out Prices
HideMyAss
1. HMA has VPN proxy servers in more countries than any other VPNs.
2. Works on all mobiles, Android TV and game console. Allows connections to 5 devices at once.
3. HMA comes with around-the-clock customer support via email and live chat.

NordVPN
1. NordVPN has powerful encryption to provide top-grade security.
2. VPN protocols include OpenVPN, NordLynx based on WireGuard.
3. Allows Unlimited data for internet freedom.
4. Has around 5500+ servers worldwide for turbo speeds.
ExpressVPN
1. Kill switch: Network protection stops all internet traffic if the VPN can't connect.
2. Supports system kill switch on Android 8 and higher.
3. Selects which apps will use the VPN and which won't when device is connected to VPN.
SurfShark
1. Surfshark VPN has worldwide coverage with 1100+ servers in 60+ countries.
2. It offers the pure VPN experience without slowing down your device.
3. You can allow apps and websites to bypass the VPN with Whitelister.
Conclusion – YIFY
YIFY  has been popular for a couple of years since its inception. It generated large traffic and was the best free movie streaming and downloading site on the internet. Although its existence was short-lived, YIFY made quite a name for itself among movie downloaders worldwide.
The YIFY app and YTS YIFY browser exist to date, and downloading is possible from the internet. Even proxy and mirror sites of the website exist today and find a use for the same purpose.
But whatever the purpose of using these illegal downloading websites, consider proper security measures to evade legal prosecution. VPNs have paved the way for safe and secure access to these pirated movie download sites.
The existence of VPNs are a boon to humanity and is much appreciated by movie downloaders all over the globe.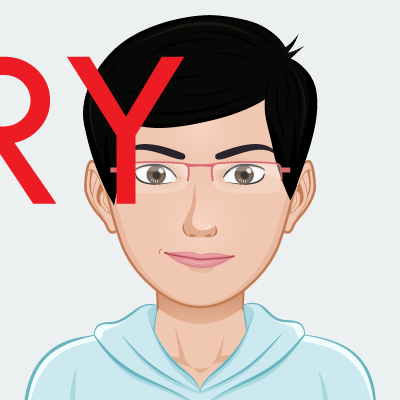 I am a breaking journalist for NewsFlurry in London, covering Europe and the U.S. Beforehand I was a correspondent for HuffPost UK, the Press Association, and a night journalist at the Guardian. I considered Social Anthropology at the London School of Economics, where I was an essayist and proofreader for one of the college's worldwide issues magazines, the London Globalist. That drove me to Goldsmiths, University of London, where I finished my M.A. in Journalism. Got a story?