Wizara is launching its inaugural exhibition, called ARQAAM. ARQAAM (meaning digits, or numbers in Arabic), evokes forgotten histories of shared knowledge practices, accumulated through migration and cohabitation. It evokes the memory of North African, Indian and Persian contributions to mathematics, centuries ago. The exhibition uses this playful title to reflect on today's conversations in the blockchain world, and the NFT space, heralding a new beginning as Arab, African and Asian artists enter into this conversation, bringing with them a wealth of artistic voices, cultural references, and new possibilities. A huge untapped art market, is supported and explored by Wizara, a new digital arts platform built by artists for artists.
This landmark exhibition showcases cutting-edge works by digital artists exploring sound, video, performance, text and generative arts. With more than twenty artists hailing from countries as diverse as Egypt, Sri Lanka, Syria, India, Kenya, Palestine, South Korea, and Armenia, this multimedia NFT collection is a unique glimpse into the practices and forms being explored by African, Arab and Asian artists in 2021. Running from 14th November to 4th December 2021, ARQAAM marks the first and largest regional NFT exhibition, timed with the launch of the region's first symposium on cryptoart, the metaverse, and the blockchain.
The exhibition is not thematically curated, but it explores recurrent questions on the environment, the future of humans in the age of AI, ancestry, gender, migration and urban histories. ARQAAM is a new paradigm, connecting artists across borders and genres, building a new community for digital creators. The exhibition was curated through long exchanges with the artists, on form, content, technology and art economy.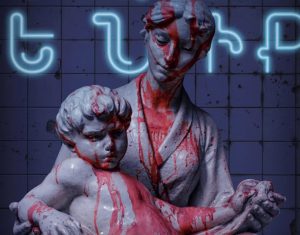 ARQAAM is a fully digital experience. In addition to an online gallery at www.arqaam.xyz, the collection can be explored in a 3D metaverse at https://newart.city/show/arqaam
Featured artists include Omar Houssein, Amie Sultan, Ibrahim Quraishi, Ansh Kumar, Ahmed Naji, Yaloo Ji Yeon Lim, Shayma Aziz, Spotify Plays Dina Jereidini, Zeina Raafat, Mey Seifan, Nvard Yerkanian, kiara kalinda, Fahad Salim, Mohammed Tayeb, Layal Srouji, Mohamed Gaber, Melinda Mouzannar, Harshini Karunaratne, Mona Gamil, HaRaKa Platform, Monzlapur, Ahmed El Shaer, Ahmed Mhennaoui, Adham Hafez, and Lamia Gouda
Connect with Wizara on their social media platforms